As I think about the warm weather beginning to fade, I am filled with daydreams of chilly autumn mornings and just how much I love a steaming mug of coffee on a beautiful fall day. And this is why I simpy
adore
the thought of a 'Coffee & Donut Tasting Party'. Perfect for the coming months and the ideal theme for any bridal shower, brunch, or special little gathering coming your way.
And in case you need a little help envisioning how to make this happen, we can thank
Eat, Drink, Pretty
for leading us to this delicious donut-devouring housewarming party. Thank goodness bathing suit season is nearly over . . .
Oh yum, yum, yum, I love coffee . . .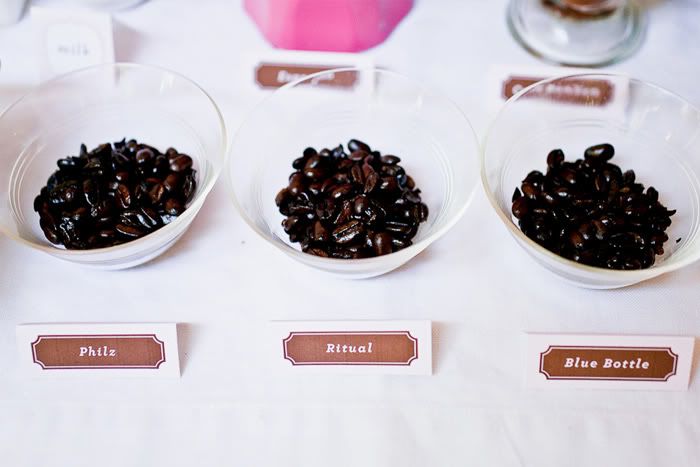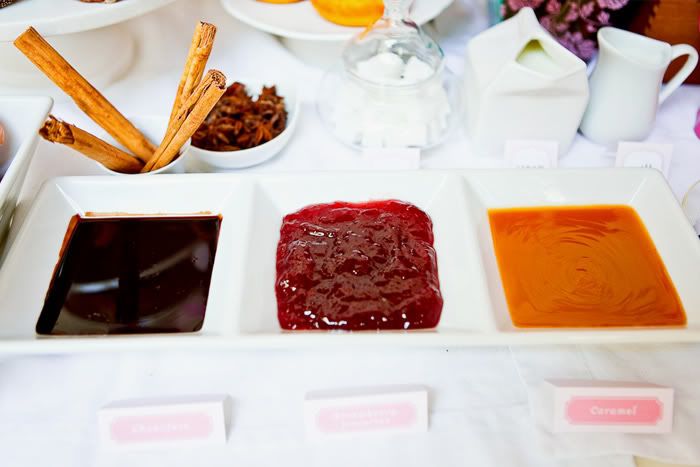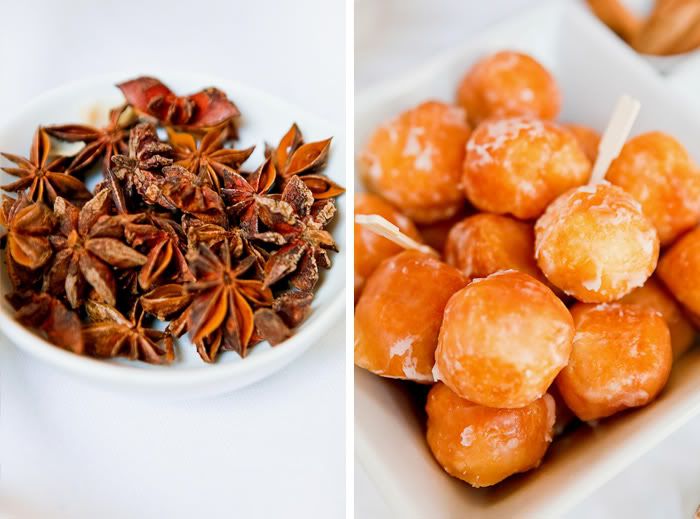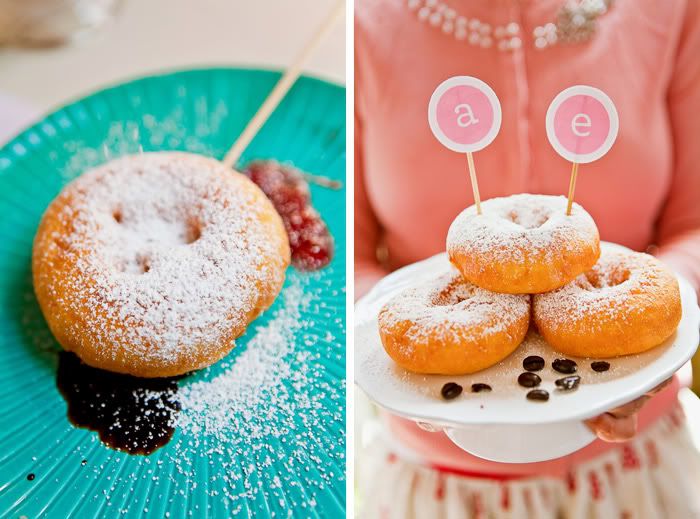 And don't forget the tasting notes . . .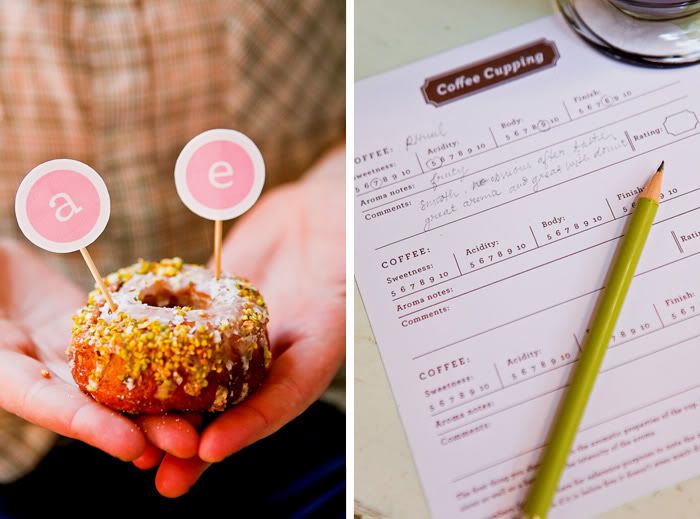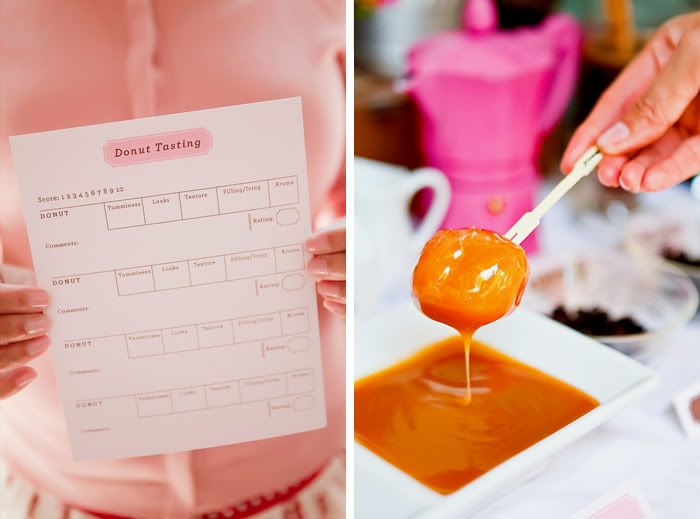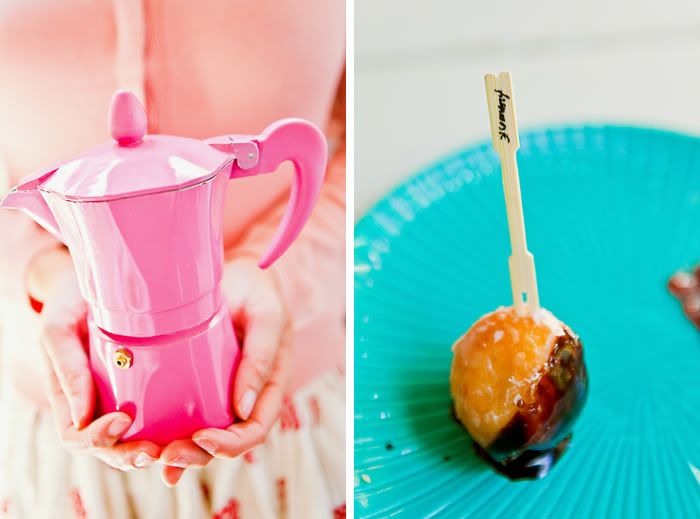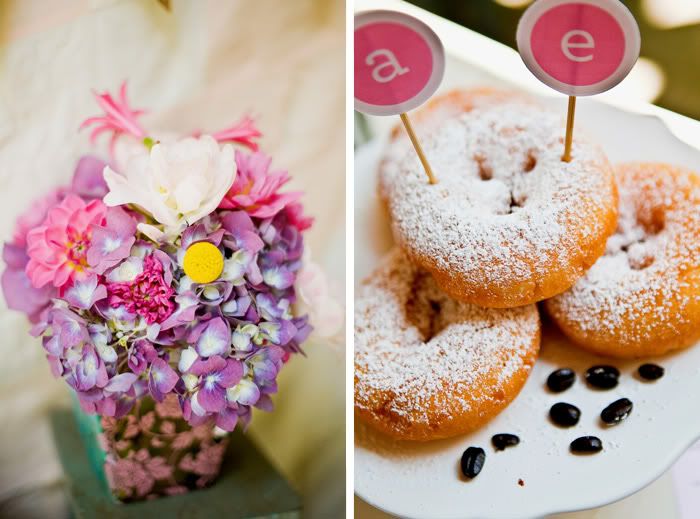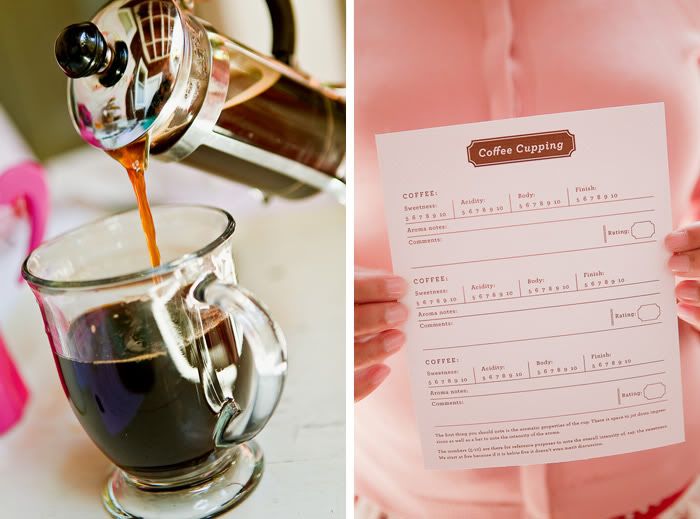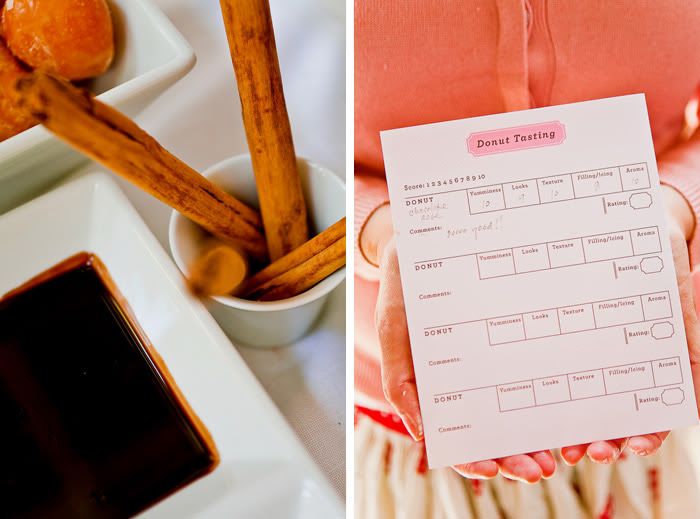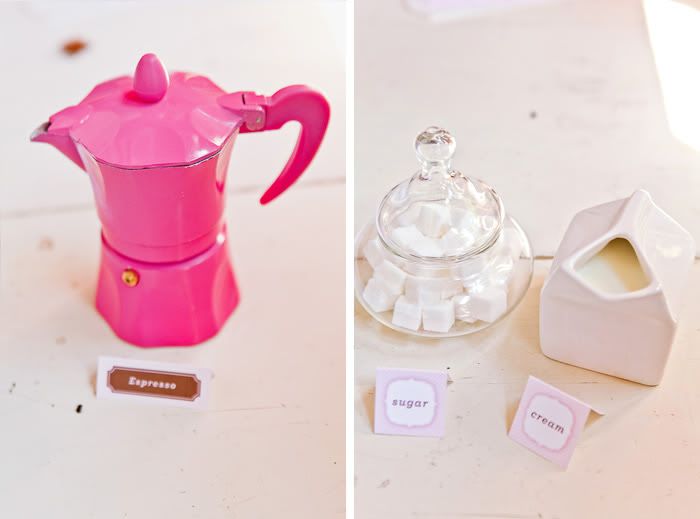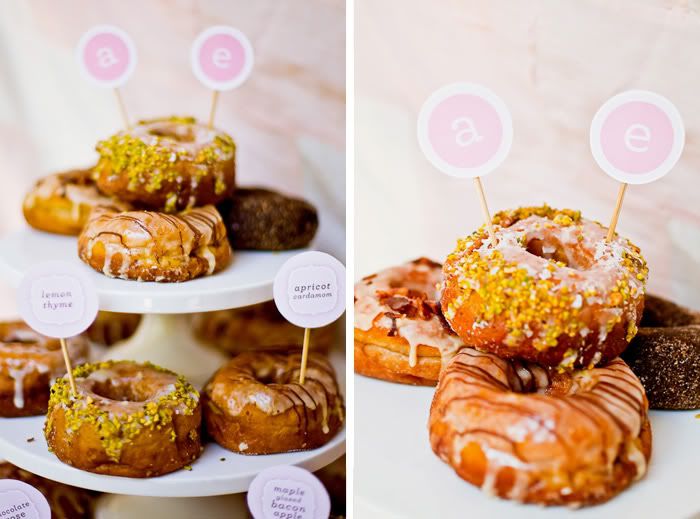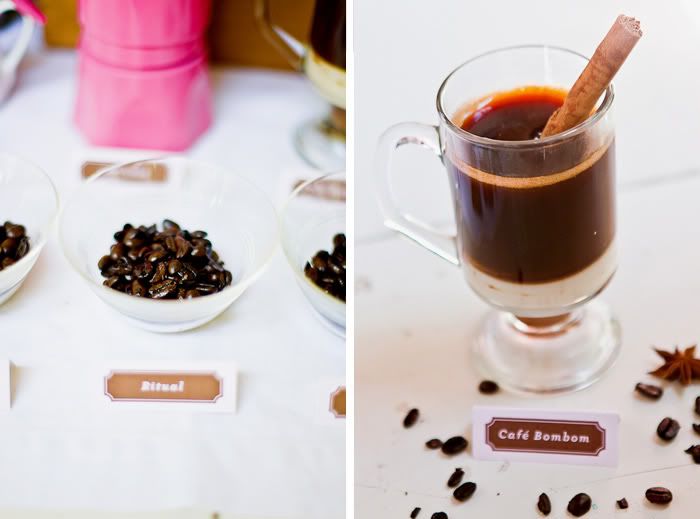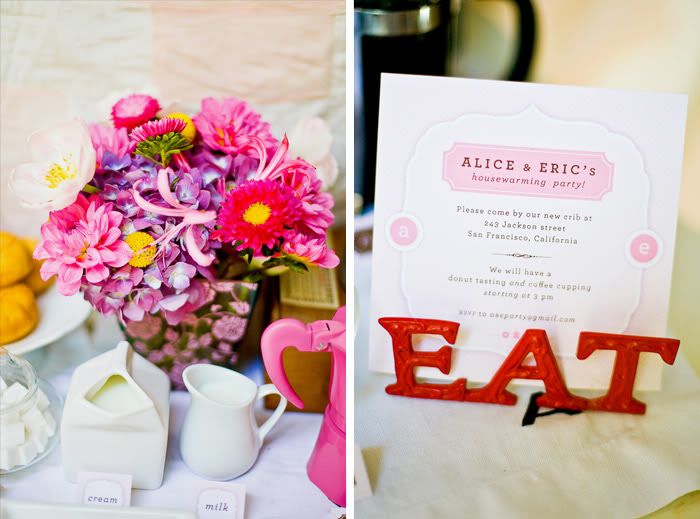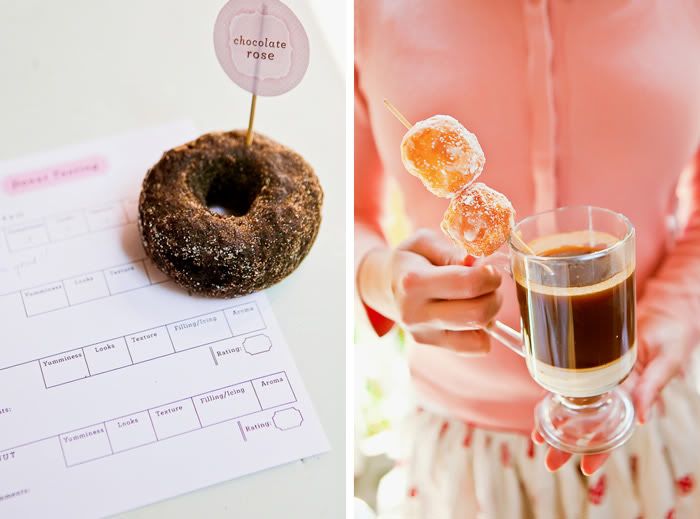 I do believe that is a bacon-flavored donut . . .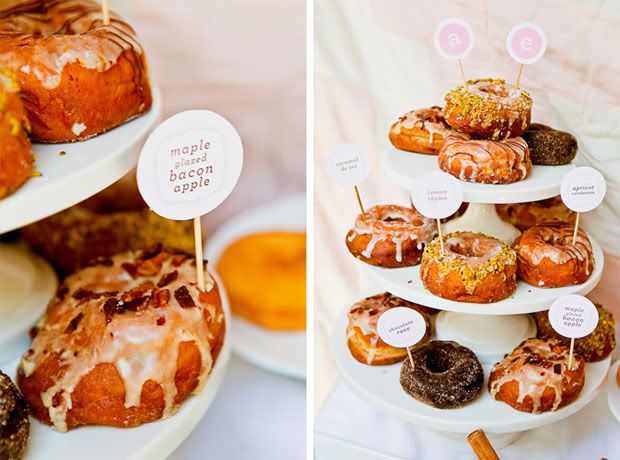 Now how can you beat a housewarming brunch like this one? What a fun & classy way to give your friends a tour of your new digs . . . and perhaps score a few presents for your new pad while you are at it:)