What could be more simply delicious for that late July heat than a frosty pitcher of White Sangria? Perfect for summer BBQs or that late afternoon get together with your neighbors on the front porch, this cocktail is yummy, ice cold, and full of fruit & fabulousness!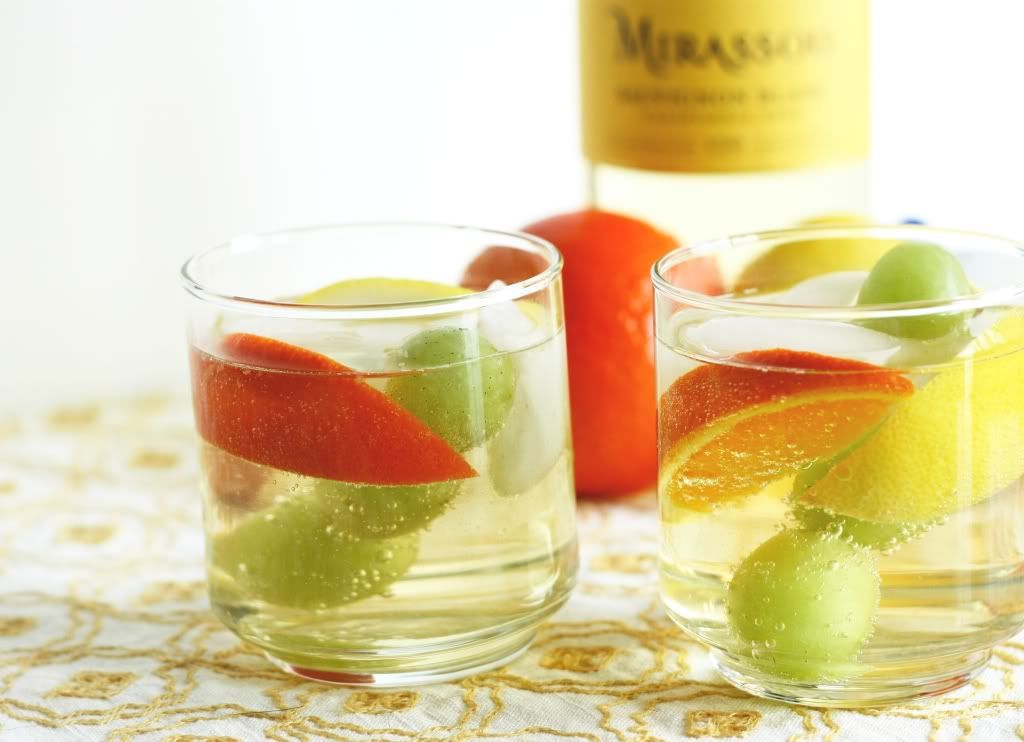 White Sangria
Ingredients:
6 cups Sauvignon Blanc (you don't need anything too pricey here, since you are mixing in all of that fruit, juice, & sugar, something simple and friendly on the budget will do just fine.)
1/4 cup superfine sugar
1 cup white grape juice
1 orange, thinly sliced
1 lemon, thinly sliced
1 cup white grapes, skewered on a toothpick
1 cup club soda
Preparation
:
In a large pitcher or other container, combine the wine and sugar. Stir until the sugar dissolves. Add the remaining ingredients, excluding the club soda, and mix well.
Place the pitcher in the refrigerator and let the sangria sit for at least 1 hour (and up to 4 hours). The sangria will sweeten with time, so the longer it sits, the better.
Just before serving, stir in the club soda and ice cubes.
So simple & so satisfying too. Enjoy!
Recipe brought to you by
Eat, Drink, Pretty
and
Real Simple
Sangria not your thing? Well maybe these super yummy, refreshing, & oh-so-pretty Prosecco Fruit Coolers might be the perfect outdoor treat to wet your whistle.
And what could be more simple than adding a bit of Prosecco to a glass with your fruit bar inside? Thank you to
Southern Living
for this delicious recipe and hope you all are surviving the heat!!